Filling Your Piston Fill Pen
Filling Your Piston Fill Pen
Piston fill pens are different than lever, button and vacuum fillers. Piston fillers are, if properly set up, 100% efficient. That means that when you fill the pen the ink chamber is completely full. That is a good thing, but changes in ambient temperature (a room warming up, putting the pen in a warm purse or pocket) and/or changes barometric pressure can cause flooding.
For that reason we suggest that after you fill your pen you bleed off a few drops before proceeding.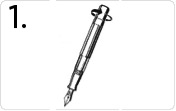 Move the piston filling mechanism forward by twisting the knob at the end of the pen to the left.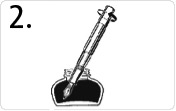 Dip the nib into the ink. Draw in the ink by twisting the knob rightwards.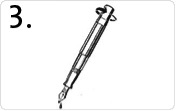 When the barrel is filled, let five drops drip back into the bottle.