We are processing your payment information...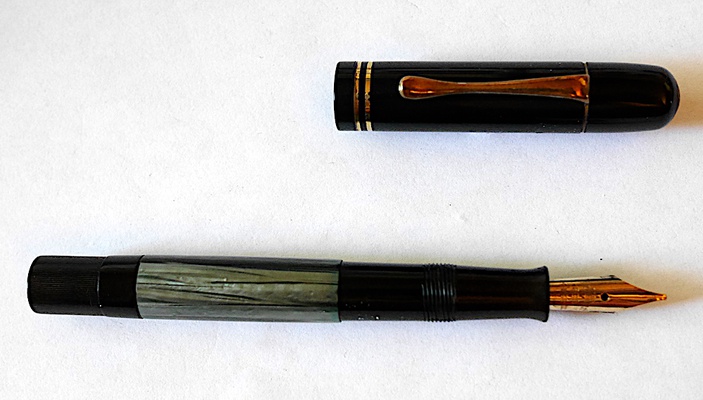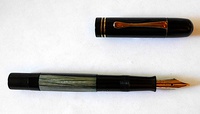 This pen is a relatively early 100 with a 14 Karat double incised script nib. It is an EF that flexes out to double broad. It's a clean pen with a darkened ink window and weak imprints. It would make a superb user. $425 (PE4750)
A classic green Pelikan 100 Good all around user. (GSH9)
This pen is also part of a collection of mostly Pelikans that I have been asked to sell by the family of Gilly Hart, who was my first webmaster after my daughter Anna, designer of the site, went off to college. Sadly, Gilly died in February 2020 at the age of 38.
(representative image)
| | | | | | |
| --- | --- | --- | --- | --- | --- |
| Make: | Pelikan | Material: | 14 Karat | Description: | double incised 14 Karat |
| Grade: | Medium | Flexibility: | M to B | | |
* other nib options available, fill in request during check-out