We are processing your payment information...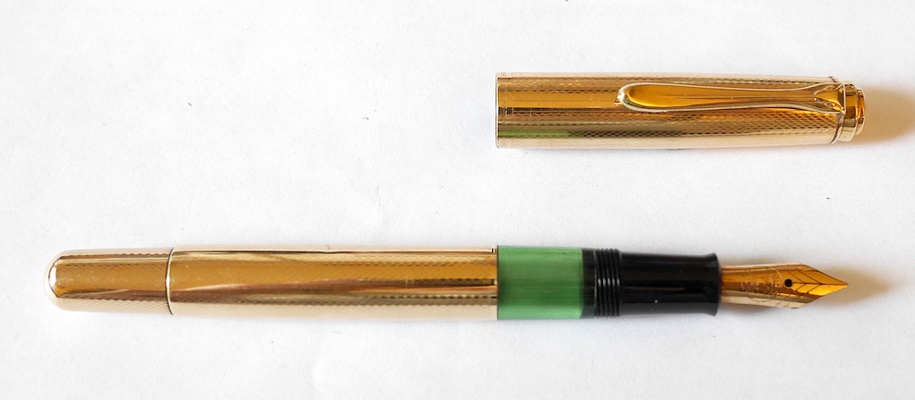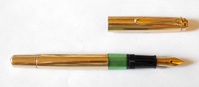 The 520N is an absolutely delightful pen, all in heavy gold fill. When only a gold pen will do and you don't want to worry about carrying a solid pen for fear of damage this will do the job superbly. No other model shows off the lines of the N as well. Then pen has three light dings to the overlay that in no way detract from its beauty. I have highlighted the area of the dings in an image. Otherwise is is crisp and clean and the nib is a delightful stubbiest medium. (GSH29)
I seriously considered keeping this one and may still do so its someone else does not have the good sense to grab it before me.
This pen is also part of a collection of mostly Pelikans that I have been asked to sell by the family of Gilly Hart, who was my first webmaster after my daughter Anna, designer of the site, went off to college. Sadly, Gilly died in February 2020 at the age of 38.
| | | | | | |
| --- | --- | --- | --- | --- | --- |
| Make: | Pelikan | Material: | 14 Carat | Description: | Logo style |
| Grade: | M-stub | Flexibility: | M to B | | |
* other nib options available, fill in request during check-out