We are processing your payment information...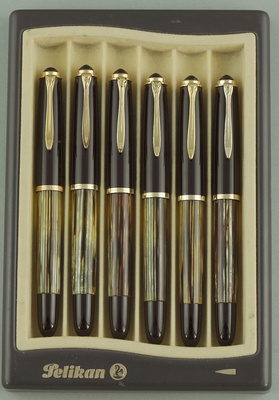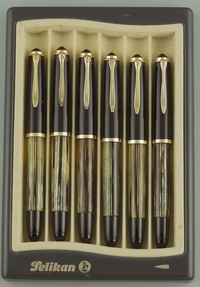 The tortoise Pelikan 400NN, made from 1957-63 is one of our more popular pens. It offers classic Pelikan quality and looks in an updated ogival shape. Quite literally, no two are alike. If you find yourself trapped in interminable meetings, just staring into the depths of its red, brown and blonde patterns will induce tranquility.
Available in a variety of nibs, with the ability both to write quickly and smoothly as well as to give plenty of shading and character when you slow and invoke a bit of pressure, this could be your only pen.
Contact us for nib flexibility and grades from EF to (occasionally) BBB.

| | | | | | |
| --- | --- | --- | --- | --- | --- |
| Make: | Pelikan logo | Material: | 14 Karat | Description: | Logo Style |
| Grade: | varies | Flexibility: | varies | | |
* other nib options available, fill in request during check-out